History
Patching Holes Sheet Metal Repair
Bodywork
Epoxy Primer / Filler / 2k Primer & Paint
Brakes Suspension

Fuel System - Fire Suppression - Electrical
Dodge Dart Restoration Resources
1970 Dodge Dart Restoration
& Race Car Project
History

1978-1988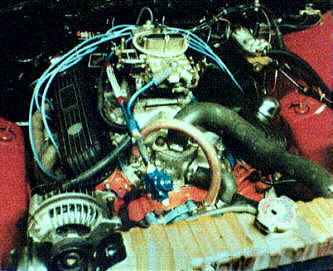 11sec 318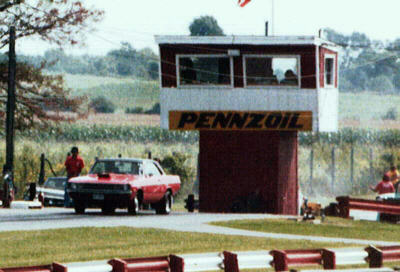 Great Lakes Drag-a-Way 1980

This 1972 Dodge Dart was my first "project vehicle". I acquired it in 1978 when I was 16. The Dart had only 18,000 miles on the odometer when I got it from my grandmother! The Dart went from completely stock to an 11 second runner in just a few years. Grandma had good taste, she couldn't have picked a better color combination. She bought the car new at Mr. Norm's Grand Spaulding Dodge in Chicago.

The engine was a 318 punched .030 over. It had 9:1 forged flattop pistons, 340 rods and crank, 340 heads and 2.02" valves. The transmission was a Torqueflight 904 with a Turbo Action reverse pattern manual valve body and Turbo Action 8" converter. I did all my own tranny work and engine assembly. The rear axle was a Mopar 8-3/4 with a 4:89 gears mounted on a Strange spool. My Best ET with this setup was 12.60 @ 108mph without nitrous oxide and 11.68 @ 114mph with a 100hp I.C.E. nitrous system.

In 1984 I moved to Arizona and ran the car at Firebird Raceway. Unfortunately after only three months in Arizona I threw a rod and couldn't afford to rebuild the motor, so the car sat...

I sold the car sometime around 1988 to Richard Beals. Rich got a great deal as I sold him the car, trailer and all my spare parts for $1500.00. The car had been in outdoor storage for four years and I couldn't bear to watch it sit in the Arizona sun another day.

Richard Beals raced the car for several years and did very well with it. He eventually sold it to someone in Southern Arizona. I saw the car on "Pinks All Out" in 2008. The cars owner was interviewed while standing next to it.

If you know who's running this car now drop me a note at: ab7fh@yahoo.com Last I heard the car was running a 440 and it was still painted black with a pink stripe as seen in the photo below.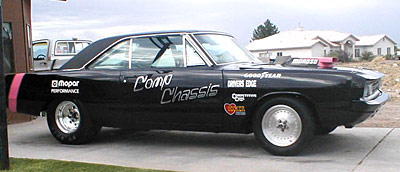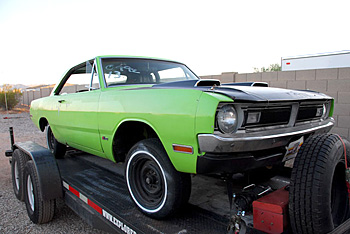 June 2007
In June of 2007 I decided it was time to get back into drag racing. I found this 1970 340 4 speed Dart on E-bay for $2000, so I drove from AZ to NJ to pick it up. I spent countless hours taking the car down to bare metal, one piece at a time with chemical paint stripper. A good friend told me I should have media blasted the entire car right after I got it, but I thought I was saving myself money.

Turned out he was right, I should have had the car media blasted, or done it myself. That way I would have known all at once what I had to work with. It turned out the car was in really bad shape under the paint and bondo. I had set a two year goal to complete the project and began to feel like I wasn't going to make my deadline.

Then I found this on Craigslist...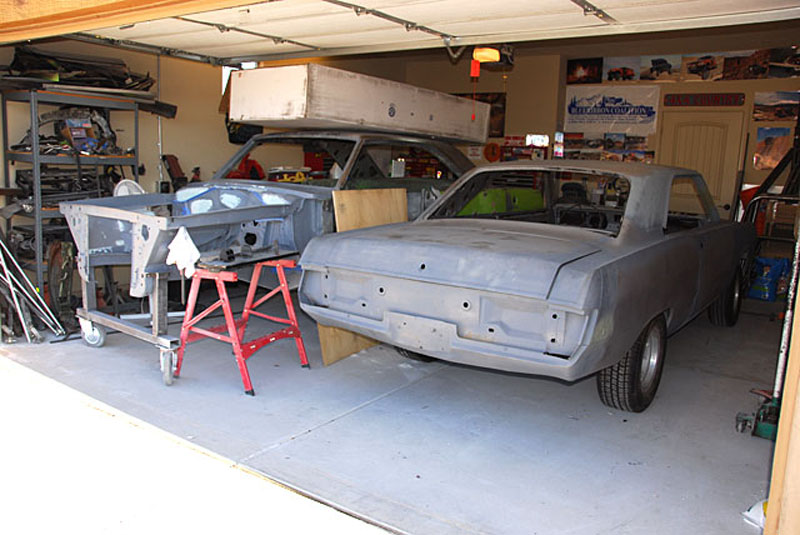 December 2007
In December of 2007 I found a 440 block and heads for $150. The guy who sold me the engine had what I thought was a primered Dart in his garage. He told me the car wasn't primered, but media blasted. He also told me that he and his son had been working on the car as a project, but they wanted to get out of it. He sold me the rolling chassis, and an Art Morrison roll cage kit for $500. On that day, all work stopped on the '70 Dart.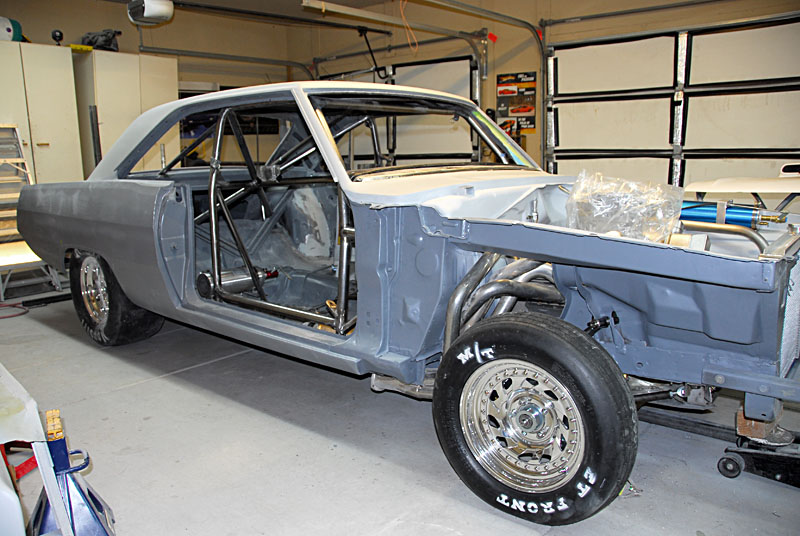 July 1 2009

I've made a lot of progress since I picked up the second rolling chassis. This photo show how it appears on July 1, 2009. Two years after I bought the first car, and a year and a half since I bought this car. I should have the car running by the end of the summer, and hopefully painted, and on the track by the end of the year.